Sea-Air
DTDC Qatar offers integrated freight forwarding and logistics solutions using multimodal operations. Our professionals ensure our customers with a host of choice for the transportation of their shipments in a safe, timely, seamless and cost effective way!
We combine the lower costs of ocean freight with the speed of air freight and our multimodal sea-air service gets your cargo to its destination on time, at a highly competitive price. A network of offices and agents worldwide helps us to avail tailor-made sea-air solutions which meet your specific requirements. We take great care in the proper transport of your product by combining land, Sea and air transport service that we have access to and our sea-air shipments move under one through bill of lading, from origin via hub to the final destination. This minimises the complexity of issuing different transportation documents and you can track and trace your shipments online, keeping a full visibility of shipments across ocean, air and road.
Our extensive network of hubs ensures fast transit times and seamless connections to final destinations. The shipments can be timed according to production schedules thus helping to improve your inventory flow.
Our professionals are experienced in international trade and our constructive relationship with the container and steamer agents helps us to offer our LCL consolidation services in Sea Freight at very attractive rates with utmost safety and quick turn-around times.
---
Fairs & Exhibitions Handling
As one of the leading exhibition forwarding specialists, DTDC Qatar handles major trade fairs, exhibitions, and events each year. DTDC Qatar is dedicated to provide the best possible service to both organizers and exhibitors. We have a specialized Exhibition Logistics Department with a team of professionals in transportation, logistics and freight-handling for Trade Fairs and Exhibitions.
We strive hard to make the event a success with our competitive rates. We have experts positioned on-site at major locations to set up and close out, specialized handling and transportation capabilities.
Our Features:
Clearance & Delivery of exhibition goods anywhere in the U.A.E
On-site handling by our efficient team
Warehousing
Re-packing for return or onward shipment to another show
Re-export by air or sea
International Express Couriers
---
Warehousing & Distribution
Warehousing & distribution services of imported goods are done by DTDC Qatar which is a very essential part of the supply chain of our customers' business. Other than our own extensive warehousing facilities we share a good rapport with the officials of all the Public and Private Bonded Warehouses in all our places of operation.
Project Cargo consignments are also handled by DTDC Qatar. We store the machinery in the warehouses after customs clearance and distribute them as and when required, in a very safe and efficient manner.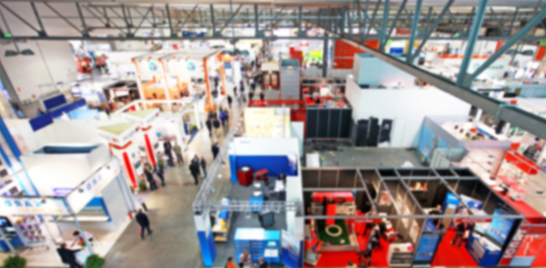 Features
State of the art warehousing facility
Dedicated office, rental office space & Warehouse personnel
Additional Labour requirement is met by hiring through sub-contractors
Covered, insulated ambient temperature storage space
Open yard space for Project Cargo
24 hours security
Services offered
Receive Cargo
Customs Clearance
Sort, segregate & store
Consolidated Shipping
Weighing
Tally Reports
Exception Reports
Arrange Surveys
Arrange Insurance
Local Deliveries
Value added services
Package modification
Reconditioning
Pick, pack & Label
Stretch / Shrink wrap
Consolidation
Cross checking
Palletization
Marketing & Assembly
Flexible scheduling
---
Packing & Removals
Moving your home or office to new locations? Not to worry - DTDC Qatar offers overseas moving services to customers in the Middle East! We provide these services through sea freight, air freight and road freight.
DTDC Qatar offers personalised service for clearing and exporting of personal effects. Our experienced team handles every aspect of moving – from the packing, assembling, loading and unloading, transportation to the customs clearing and door-to-door delivery of your cargo. All packing materials like cartons, boxes are supplied for all self-packed consignments.
Our relocation managers ensure safe and timely delivery at the destination of choice taking care to ensure that your personal effects are packed with the right packing material with utmost care and correct labeling. We book the earliest mode of transportation, prepare the required documents for export and process them with efficiency and accuracy, thereby making sure that your goods reaches the destination in perfect order and in the best condition.
Our range of services:
Packing and moving of personal effects
Local and International removals (Homes and Offices)
Customs clearance and door to door services
Warehousing & Transportation
Industrial packing and lashing
Exhibitions and Events Logistics
Fine Art Relocations
Pet Relocation UAE
Handyman Services
Cleaning Services
Express Baggage
Heavy Equipment Handling
DTDC Qatar has become a name to reckon with in heavy equipment handling services. Being an expert it provides complete customised new and used construction equipment shipping and logistic support services to manufacturers, distributors Auction houses and their associated clients who are dealing with of all types of new and used heavy construction equipment.
DTDC Qatar provides:
Intermodal transportation solutions – Road, Rail, Sea & Air
Express cargo shipments
PDI of machines
Specification checks & modifications in preparation for transport or shipment
Preparation of dispatch paperwork & export documentation
Our ability to supply this demanding sector with innovative logistical solutions has made us the prime choice for most of the leading manufacturers.